CENTRE FOR AEROSPACE & SECURITY STUDIES
The "Centre for Aerospace & Security Studies" (CASS) is an independent think tank located in Islamabad, Pakistan. CASS is unique in its specialization of Aerospace, as the only think tank in Pakistan to carry out systematic research in the domain. The aerospace sector is a key driver behind globalization, playing a pivotal role in national security, economic development and in supporting long-term economic growth to facilitate a country's integration into the global economy. 
To provide independent insight and analysis on aerospace and international security issues, of both an immediate and long-term concern; and to inform the discourse of policymakers, academics, and practitioners through a diverse range of detailed research outputs disseminated through both direct and indirect engagement on a regular basis.
To serve as a thought leader in the aerospace and security domains globally, providing thinkers and policymakers with independent, comprehensive and multifaceted insight on aerospace and security issues.
OUR RESEARCH PUBLICATIONS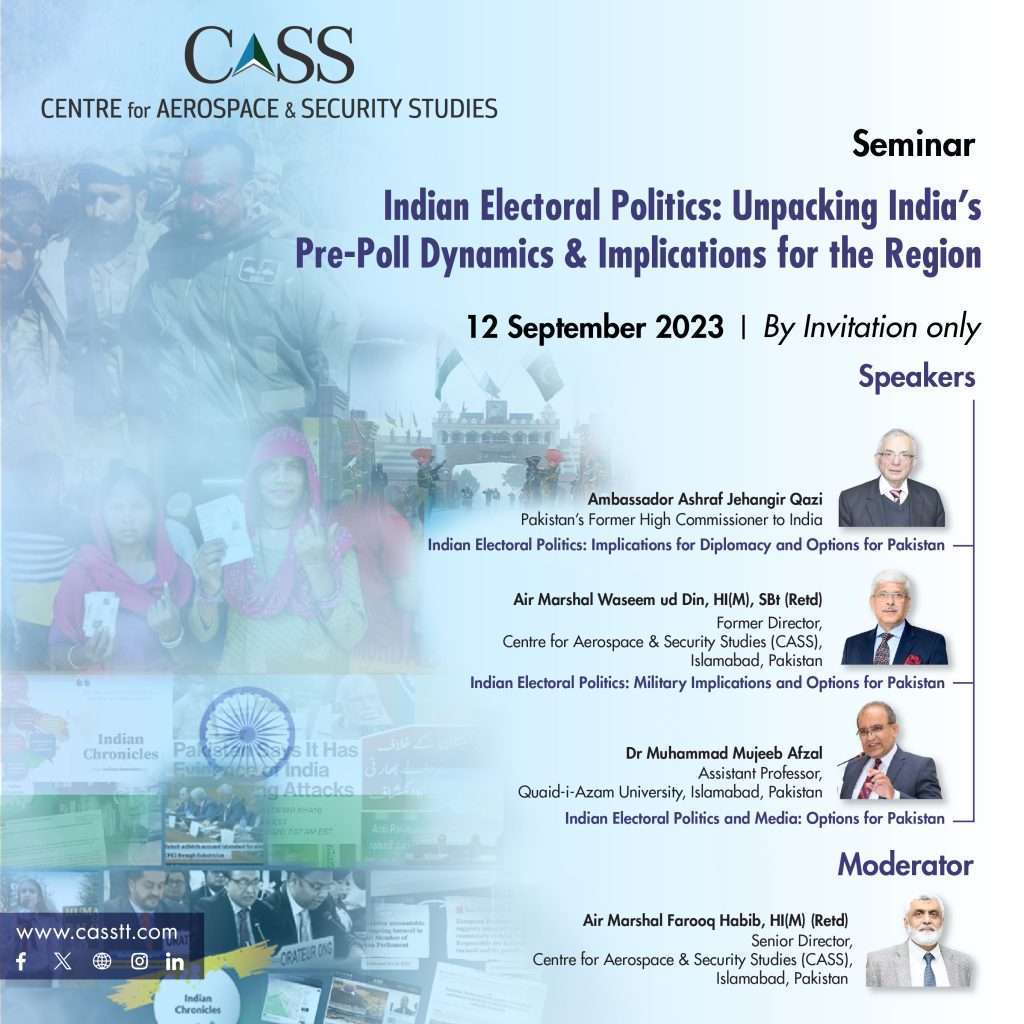 This seminar was organised to provide a platform for in-depth discussions and knowledge sharing on anticipated Indian pre-polls trajectory on the basis of its history and current policies.
181 views
Read More »
In an evolving global world order, the world has entered a period of turbulence and transformation: and the international balance of power has undergone profound adjustments. The measures taken by dominant powers in the international system to maintain their hegemonic position, including
351 views
Read More »
Countering Violent Extremism (CVE) involves a broad range of non-combative measures taken by governments and Civil Society Organisations (CSOs) focused on curbing the various multifaceted drivers and causes of violent extremism.
703 views
Read More »