GSTAR 2020 !
Force posturing for the future
Sheesh Mehal Serena Hotel, Islambad
Momentous developments are taking place across all domains which are deeply affecting the global, regional, and national security environment. These include accelerating United States-China rivalry, growing Sino-India tensions, deepening US-India strategic partnership, joint strategies concerning South Asia and the Indo-Pacific region and the resultant polarisation. AUKUS, the emerging alliance between Australia, United Kingdom and the US aimed at containing China will not only intensify US-China rivalry but will also negatively impact the nuclear non-proliferation regime. Additionally, continued instability in Afghanistan and uncertain situation in the Middle East makes Pakistan's balancing act with all these countries far more challenging and precarious. All these trends and developments represent a complex interplay of geoeconomics and geopolitics, with far reaching global, regional, and national consequences. Moreover, rapidly emerging technologies and their diverse military applications are making the international and regional security landscape far more complex, volatile, and delicate. This necessitates an intellectual initiative at the global level to comprehensively map and review such developments, analyse their implications, and explore viable policy options to mutually chart a way forward to help build a more stable world and regional order.
GSTAR is an international policy engagement forum for exploring pressing challenges, emerging from the global strategic environment and technological developments affecting national security and providing inputs on future counterstrategies, especially in the aerospace sector.
The biennial 'Global Strategic Threat and Response' (GSTAR) is a unique international forum, initiated by CASS, to: Review the most significant global strategic trends and challenges by bringing together national leadership, reputable international and Pakistani experts from think tanks, academia, defence services, intellectuals, and Original Equipment Manufacturers (OEMs). Give Pakistan's policy leaders an opportunity to share the country's strategic vision. Voice national security concerns related to global and regional trends with an international audience. Contribute towards building a safer world, with the support of the global community.
The Global Order order is undergoing a paradigm change with several transformative and destabilizing transitions. From new center alliances and power, economies to technology, controls, and trade wars the contours of coming decades are continuously evolving. The transformation also heralds new threats and prime power projection tools such as Ai, Information, Cyber & aerospace domains which have a profound impact on national security.
The "Global Strategic Threat and Response' (GSTAR) conference aim to create a comprehensive global forum seeking experts' inputs and providing prospectives on the core area of research related to changing balance of power emerging technologies, aerospace employment, new modes of warfare, and force postures. 
The emerging new world order is shaped more by power than law, and dominated by the military and technologically superior world power is increasingly becoming fluid and complex. This has brought a dramatic change in world politics and the traditional balance of power, bringing forth new threats and demanding new responses. The effects of this change are also felt in the south Asian region which is characterized by a dynamic interplay of security, diplomatic and economic factors reinforcing each other in an intricate nature of global competition. With India, Iran, and Afghanistan as neighbors, neighbors regional security dynamics place Pakistan often a victim of coercive strategies. Once at the again epicenter of competing for the political and strategic interests of Superpowers.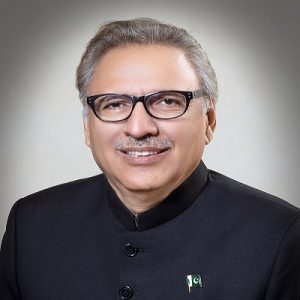 President of Islamic Republic of Pakistan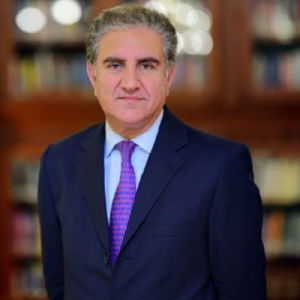 Makhdoom Shah Mehmood Qureshi
Foreign Minister of Pakistan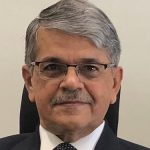 Air Chief Mshl. Kaleem Saadat (Retd)
Air Mrshl. Waseem Ud Din (Retd)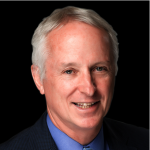 Amb. Cameron Munter (Retd)
Former Ambessoder of USA to Pakistan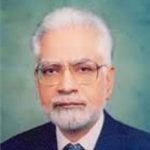 Amb. Jalil Abbas Jilani (Retd)
Former Foreign Sectary, Director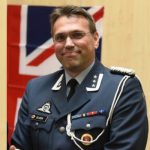 Col Dr. John Andreas Olsen
Norwegian defence Attache, London
Lt Gen. David Deptula (Retd)
USAF Dean Mitchell Institute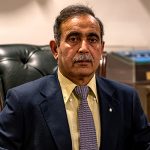 Air Mshl. Ashfaque Arain (Retd)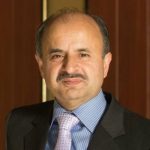 Air Vice Mshl. Faaiz Amir (Retd)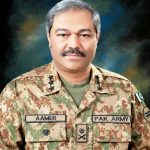 Lt Gen. Aamir Riaz (Retd)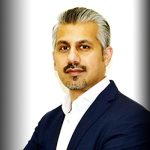 Air Vice Mshl. Sohail Malik (Retd)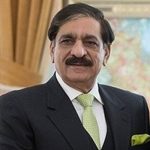 Lt Gen. Naseer Khan Janjua (Retd)
Former National Security Advisor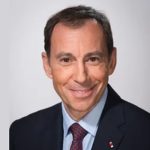 Gen. Philippe Steininger (Retd)
Millitary Advisor to French President of CNES
Assistant Chief of Staff - Capbility Delivery, RAF
Air Mshl. Javaid Ahmed (Retd)

© 2022 CASSTT ALL RIGHTS RESERVED
CASS (Centre for Aerospace & Security Studies), Old Airport Road, Islamabad
+92 51 5405011
cass.thinkers@casstt.com
career@casstt.com
All views and opinions expressed or implied are those of the authors/speakers/internal and external scholars and should not be construed as carrying the official sanction of CASS.