Concept Note
The Chinese-initiated agreement between Iran and Saudi Arabia signed in Beijing on 10 March 2023 to restore diplomatic relations has far-reaching implications for Middle East politics. The rapprochement reflects a geopolitical shift whereby China is likely to assume a larger role in the Middle East – a region where the United States had been a dominant power for a long time.
Besides the Middle East where the Saudi-Iran rapprochement will help resolve several conflicts and forge greater economic and political cooperation, the agreement will also auger well for Pakistan. Pakistan enjoys close and fraternal relations with both Iran and Saudi Arabia. However, Saudi-Iranian tensions of the past remained a major constraining factor in advancing greater economic and political cooperation with the two important countries in the Islamic world. The rapprochement will help lessen tensions and mitigate competing economic, political and security priorities in the Middle East.
In order to discuss the impact of this rapprochement on the broader Middle Eastern politics as well as the economic opportunities that it provides, this CASS seminar addressed important questions related to the role of major powers in Middle East; future of geopolitical alignments in the region; future of the Islamic world, as well as potential avenues for economic cooperation.
Themes
Iran-Saudi Rapprochement and Pakistan
Iran-Saudi Rapprochement and its Impact on Middle East Politics
Iran-Saudi Rapprochement: Future Prospects
Iran-Saudi Rapprochement: Impact on Regional Security, Economic Development & Way Forward for Pakistan
Press Release
Media Coverage
News Coverage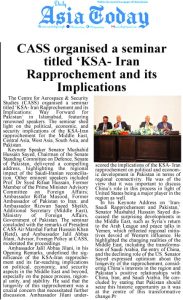 NewsPaper Links
'KSA-Iran Rapprochement; Implications: Way Forward for Pakistan' – The Gulf Observer
Islamabad, The Gulf Observer: The Centre for Aerospace & Security Studies (CASS) organised a seminar titled 'KSA-Iran Rapprochement.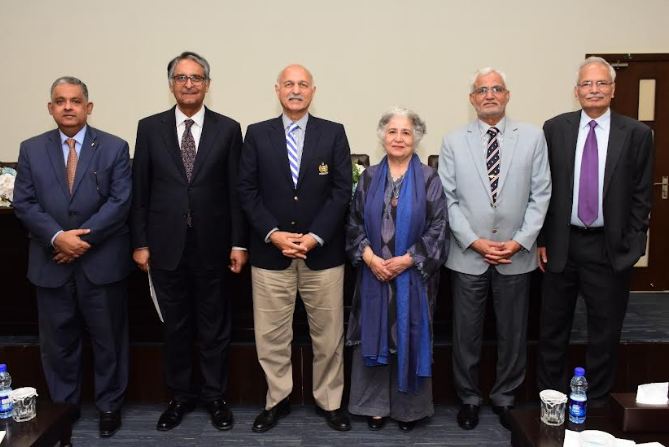 CAS moot on KAS-Iran rapprochement – Islamabad Post
DNA ISLAMABAD, MAY 16: The Centre for Aerospace & Security Studies (CASS) organised a seminar titled 'KSA- Iran Rapprochement and its Implications: Way Forward for Pakistan' in Islamabad, featuring renowned speakers. The seminar shed light on the political, economic, and security implications of the…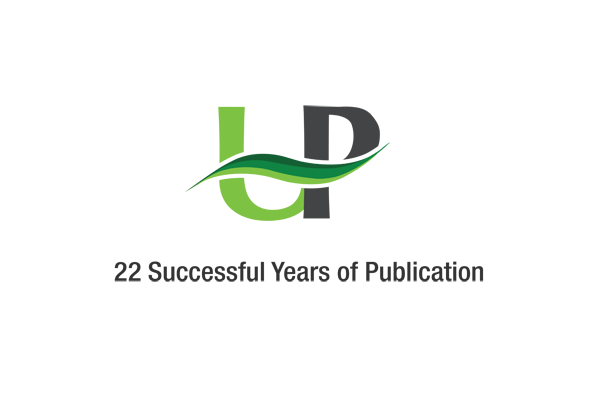 Pakistan Should Seize Historic Opportunity Of Saudi-Iran Rapprochement: Mushahid – UrduPoint
Chairman of the Senate Standing Committee on Defence, Senator Mushahid Hussain Sayed on Tuesday expressed his optimism about the longevity of the rapprochement of KSA-Iran, considering Chinas interests in the region and Pakistans positive relationships with China, Iran, and Saudi Arabia. Pakistan…
Pakistan should seize opportunity of Saudi-Iran rapprochement: Mushahid – Daily Times
Chairman of the Senate Standing Committee on Defence, Senator Mushahid Hussain Sayed on Tuesday expressed his optimism about the longevity of the rapprochement of KSA-Iran, considering China's interests in the region and Pakistan's positive relationships with China, Iran, and Saudi Arabia. "Pakistan…
'Pakistan should seize historic opportunity of Saudi-Iran rapprochement'
ISLAMABAD-Chairman of the Senate Standing Committee on Defence, Senator Mushahid Hussain Sayed on Tuesday expressed his optimism about the longevity of the
CASS organised a seminar titled 'KSA- Iran Rapprochement and its Implications: Way Forward for Pakistan. – Media Online Today
Share on Social MediaIslamabad, The Centre for Aerospace & Security Studies (CASS) organised a seminar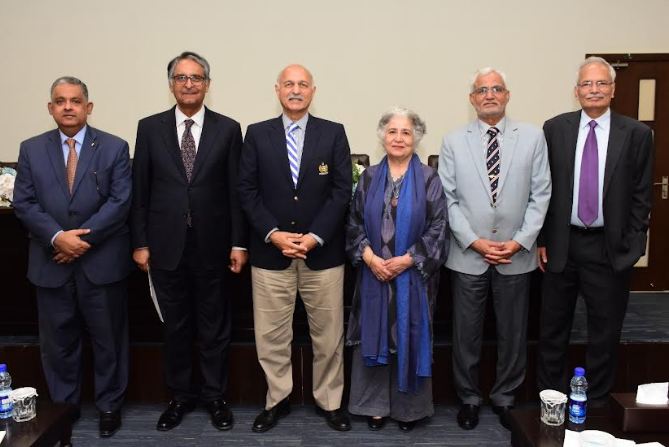 CAS moot on KAS-Iran rapprochement – DNA News Agency
ISLAMABAD, MAY 16: The Centre for Aerospace & Security Studies (CASS) organised a seminar titled 'KSA- Iran Rapprochement
'KSA- Iran Rapprochement and its Implications: Way Forward for Pakistan' Seminar by CASS- Pakistan in the World
ISLAMABAD -16 May, 2023: The Centre for Aerospace & Security Studies (CASS) organised a seminar titled 'KSA- Iran Rapprochement and its Implications: Way Forward for Pakistan' in Islamabad, featuring renowned speakers. The seminar shed light on the political, economic, and security implications of t…